Sergei loznitsa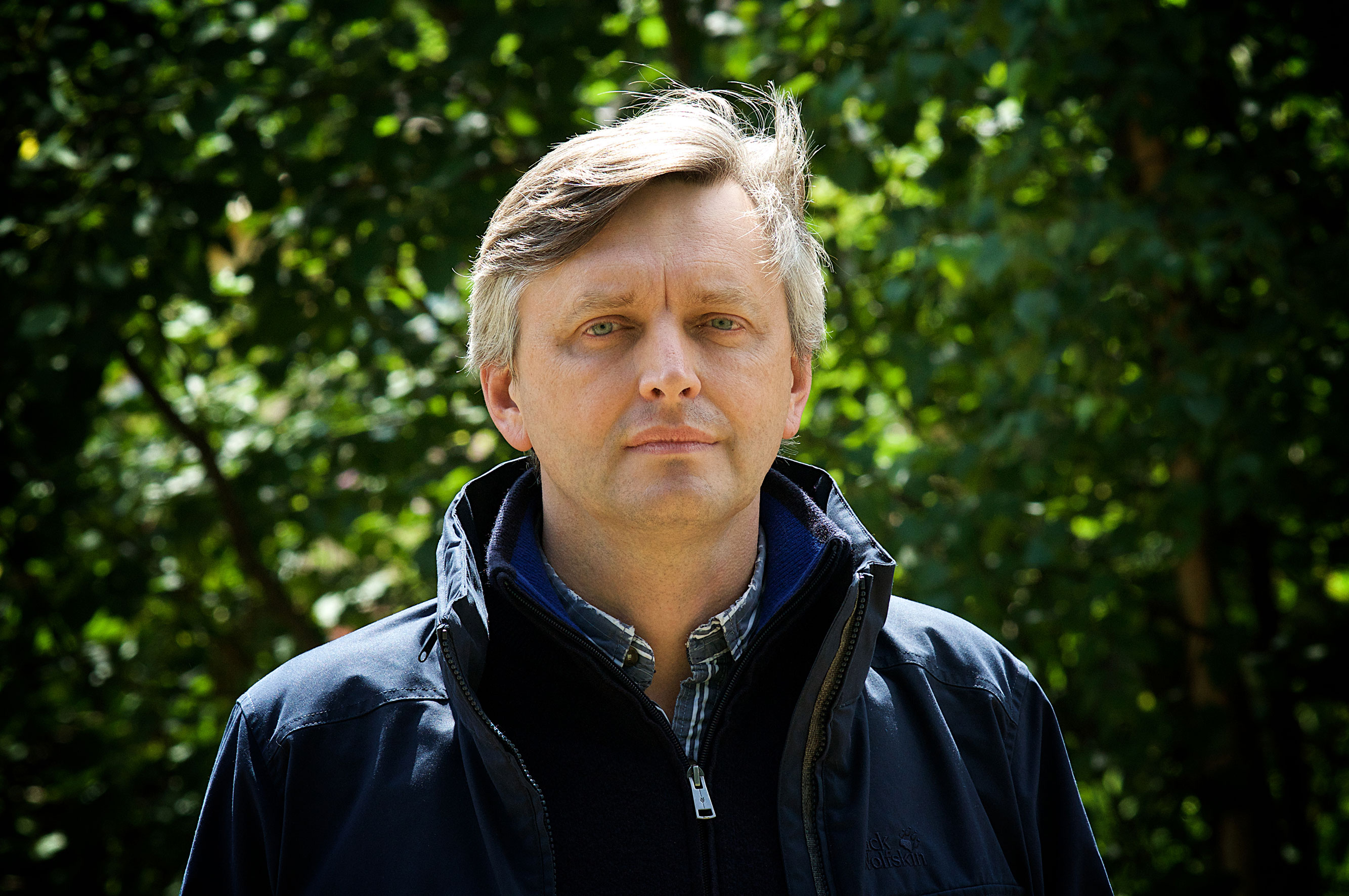 curriculum vitae
Sergei Loznitsa was born on 5th September, 1964 in the city of Baranovitchi, in Belarus. At that time Belarus was part of the Soviet Union. Later his family moved to Kiev, Ukraine, where Loznitsa finished high school.
In 1981 he was admitted to Kiev Polytechnic Institute, with the major in applied mathematics and control systems. In 1987 he graduated with a degree in engineering and mathematics. From 1987 through 1991 Sergei Loznitsa was employed as a scientist at the Institute of Cybernetics. He was involved in the development of expert systems, artificial intelligence and decision-making processes. In addition to his main job, Loznitsa worked as a translator from Japanese. During that time he developed a strong interest in cinematography and in 1991 he applied to the Russian State Institute of Cinematography in Moscow. After passing a very vigorous selection process, Sergei Loznitsa was admitted to the Institute. He studied in the studio of Nana Dzhordzhadze. In 1997 he graduated with honors with the major in movie production and direction.
From 2000 he had been producing works in the Studio of Documentary Films in St. Petersburg. In 2000 he was awarded the "Nipkov program" grant in Berlin. In 2001 Loznitsa immigrated with his family to Germany.
Sergei Loznitsa has directed 20 internationally acclaimed documentary and 4 feature films. His first two feature films, My Joy (Schastye moe), 2010 and In the Fog (V tumane), 2012 had their world premieres at the Festival de Cannes, where In the Fog received the FIPRESCI prize. Loznitsa's feature-length documentary film Maidan, dedicated to the Ukrainian Revolution, premiered in 2014 at the Festival de Cannes. His feature-length documentary film The Event (Sobytie) that revisits the dramatic moments of August 1991 in the USSR, a failed coup d'état attempt (known as Putsch) premiered at la Biennale di Venezia in 2015. Followed by Austerlitz in 2016 also celebrating its world premiere in Venice, a feature-length documentary, observing visitors to memorial sites on the territory of former concentration camps in Germany. Loznitsa`s third feature film, A Gentle Creature (Krotkaya), nominated for the Palme d'Or, premiered in Cannes in 2017. In 2018 Sergei Loznitsa presented three new films at the world´s most acclaimed international film festivals: Victory Day, filmed at Treptower Park in Berlin, a memorial park dedicated to the victory of the Soviet Union over Nazi-Germany, premiered at the BRLINALE, the International Film Festival in Berlin, and was nominated for the best feature-length documentary. Followed by the world premiere of Loznitsa´s forth feature film Donbass at the Festival de Cannes in the Un Certain Regard section for which Sergei Loznitsa was awarded as the best director. The Trial (Process), for which Loznitsa used archival chronicles depicting the first of the Moscow Trials from 1930, premiered at la Biennale di Venezia in September the same year.